West Middle School
Welcome to Bloom! We are your school's picture day provider. You can use this page to register for school pictures and access online galleries to view and purchase pictures.
If you have questions about our school picture day process, please check out our FAQ's
WEST MIDDLE SCHOOL PICTURE DAY IS ON THURSDAY, OCTOBER 28TH FOR ALL GRADES
Hello!
Welcome to Bloom School Pictures
Translate this page in your preferred language. Please note, ordering websites are in English only. If you need additional help placing an online order please call our studio.
You can translate the content of this page by selecting a language in the select box.
PICTURE DAY INFORMATION & SMILE CLUB REGISTRATION
JOIN OUR SMILE CLUB AND ENJOY THE PERKS OF MULTIPLE IMAGES TO VIEW AND ORDER FROM, DIRECT COMMUNICATION FROM OUR STUDIO & 10% OFF YOUR ONLINE ORDERS. SIGN UP BELOW!
Registering for our Smile Club is optional and free. Every student will be photographed and will receive an online gallery, regardless of being registered.
By joining our Smile Club, you will receive additional images of your student to order from and direct communication about all things picture day directly from our studio.
If you do not register your student with Bloom, you will receive only one headshot image of your student in their gallery and communication to you goes through the school.
WEST MIDDLE SCHOOL PICTURE DAY IS ON THURSDAY, OCTOBER 28TH FOR ALL GRADES

REGISTRATION FOR OUR SMILE CLUB CLOSES ON WEDNESDAY, OCTOBER 27TH @ 8:00AM MST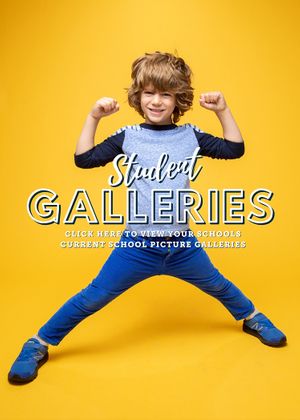 Order PICTURES 
FALL 2021 SCHOOL PICTURE DAY GALLERIES WILL BE LIVE 3 WEEKS AFTER YOUR SCHOOLS LAST PICTURE DAY.
There is no pre-ordering or pre-payment for pictures. All ordering happens online, after your picture day.
If your gallery is not available yet, please check back at a later time. If you registered your student with us, you will receive an email notification when your student's gallery is available. Your student's password is their Student ID Number from your school.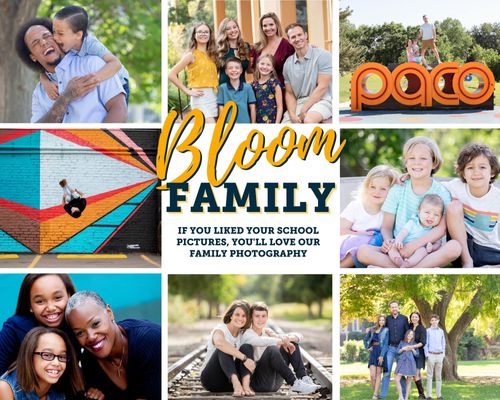 Family photography fundraiser
We are raising money for your school through family photography sessions. All proceeds from session fees will be donated to your school. Prints and products are sold separately.
Learn more about our family fundraiser, including dates, pricing and location below.