WELCOME TO DRIVE-THRU SCHOOL PICTURES by bloom
This page was created for parents that want to put picture day into their hands this year. If your school is not partnering with Bloom this year don't worry, we are hosting Drive-Thru School Pictures near our studio in the Highlands neighborhood of North Denver and in Downtown Denver from now until mother nature tells us to stop. Our Drive-Thru School Pictures are available to any school-aged students at any school!
Signing up for a ticket is free. Prints & digitals are sold separately. Follow the directions to book a ticket time for your student(s) below.

SIGN UP DETAILS
WHERE: Choose from a colorful urban location in downtown Denver or our Woodbury Library on Highland Park location. Both locations offer a variety of background options, easy drive-up accessibility and are perfect for the upcoming chilly fall Colorado days.
WHEN: We have tickets available on weekdays at both locations from now until the weather makes us stop. To view available dates and times click on the book a ticket button below.
WHY: In order for us to provide a contactless and paperless picture day we have put it into parents' hands this year! Our Drive-Thru picture day model allows us to provide an outdoor space and contactless process that ensures we are following current CDC guidelines for social distancing and gatherings. These pictures will be photographed outdoors, not from your car!
WHAT'S NEXT: Use the link below to book a ticket for your student(s). You'll receive your ticket in your email as well as instruction on how to prepare for your picture day. In about one week after your pictures are taken you will be emailed a password-protected website containing just your student's pictures with ordering instructions.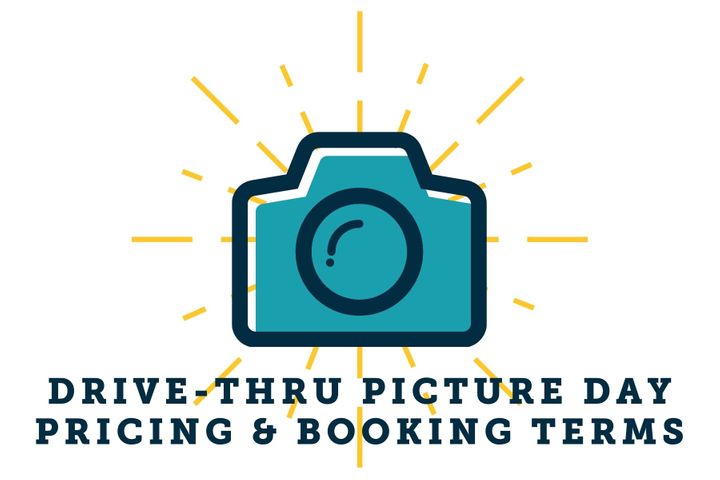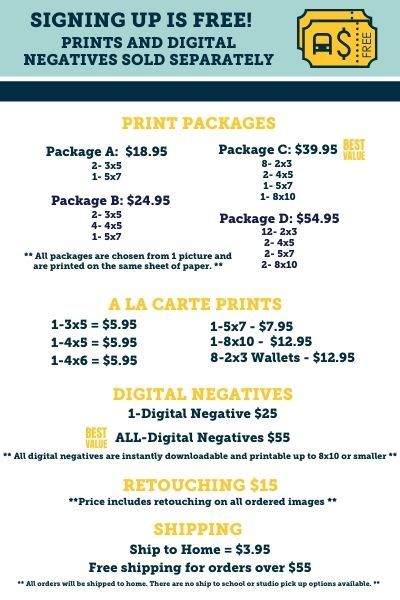 TERMS AND CONDITIONS
Pricing: There is no cost to book a ticket for your student. However, you will be responsible for purchasing pictures from your student's website. Please take moment to familiarize yourself with our pricing before booking your time.
We allow you to reschedule one time, up to 24 hours before your scheduled ticket time.
Bloom has the right to cancel any appointment due to weather, illness or any other act that is out of our control. Let's remember, we are in a pandemic and things can happen that are out of our control. We hope that's not the case, but we're good people, we'll make it right.
We do not offer pre-ordering or prepayments on school pictures. All orders are placed after your picture day and you'll actually get to see what you want to order and how much. Websites will be emailed to you within 7 days of your picture day and will contain a variety of images for you to order from.
If you have questions about our Drive-Thru Picture Day concept please visit our FAQ page.
Hello!
Welcome to Bloom School Pictures
Translate this page in your preferred language. Please note, ordering websites are in English only. If you need additional help placing an online order please call our studio.
You can translate the content of this page by selecting a language in the select box.